FEATURES AND BENEFITS OF GENUINE METROTILE ROOF TILES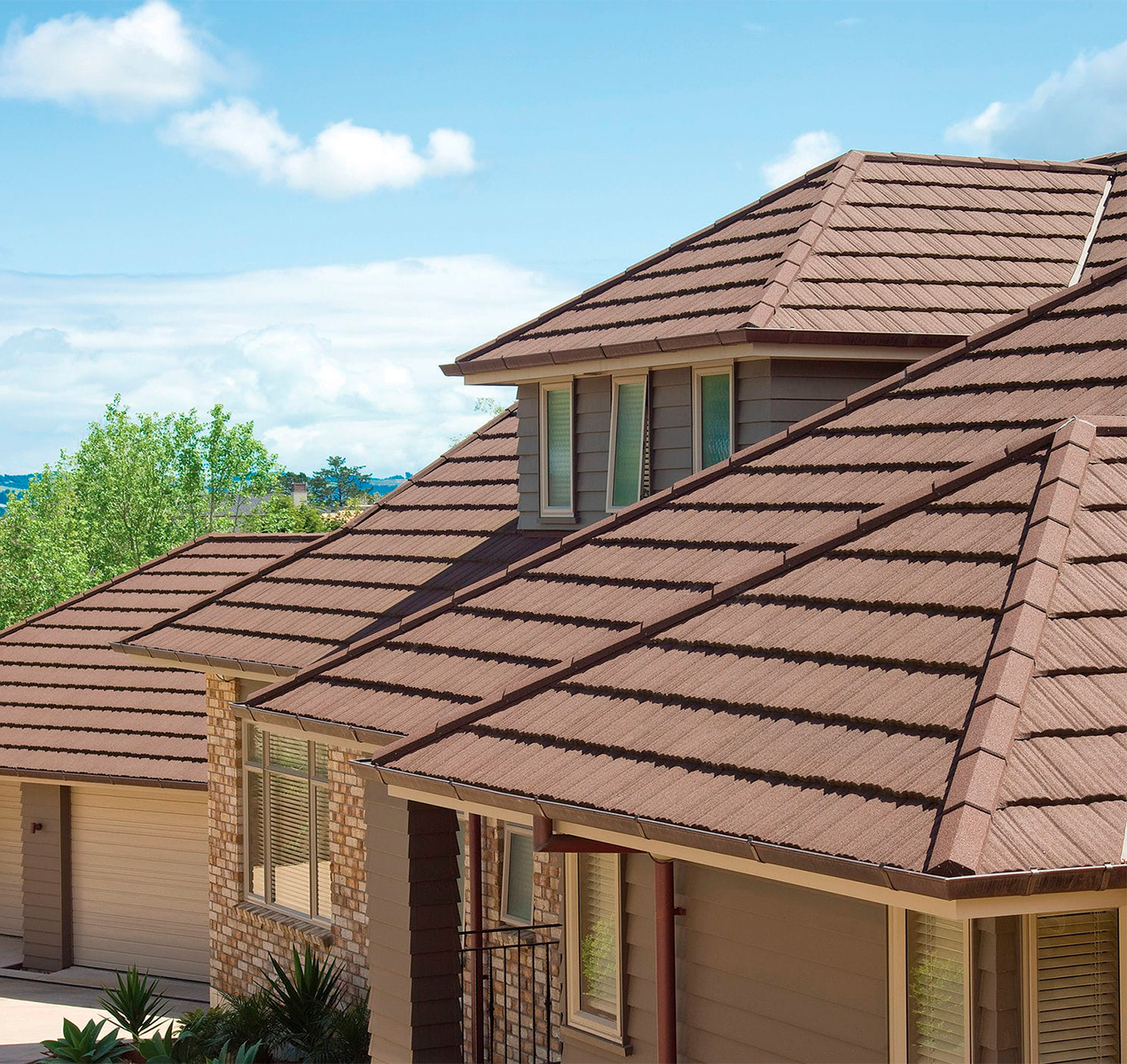 European stone coated roofing tiles for everyone. Lightweight stone coated metal roofing tiles have become the first choice for home owners across Africa. But while some brands are out of reach for most people, others have reduced quality to almost non-existant levels.
Metrotile® is the only manufacturer that provides a quality product at a price people can afford. And with a long proven record in Africa, Europe and the rest of the world, Metrotile® has become the first choice for people that want to demonstrate their success and good taste while achieving value for money.

The colour of the natural stone chip on our tiles is protected against UV & colour change

A Metrotile® Roof can withstand the strongest of winds, leaving no damage

The stone coating on our tiles reduces the noise of rain

You can rest assured that hail (tested up to 6.5cm diameter) won't damage your Metrotile® roof.

It's impossible to break in to a Metrotile® Roof, making them the most secure type of roof available

Metrotile® Roof Tiles are fire proof to European Standards

Easy to transport and handle, our tiles install quickly and easily, and can save on the cost of the sub-structure
Although lightweight, our steel tiles are incredibly strong and robust

Metrotile® roofs give you piece of mind. Why risk un-proven tiles when you can have all the benefits of Metrotile®. Every Metrotile® roof comes with a FREE 30 YEAR warranty.

You can use your Metrotile® roof to collect rainwater safely. Ask your MetroTile® Distributor about Rainwater Guttering

Defining the reliability of our tiles is how they're made and what they're made with. We only use the best raw materials to construct a tile designed to perform for a lifetime.
Subscribe to our newsletter