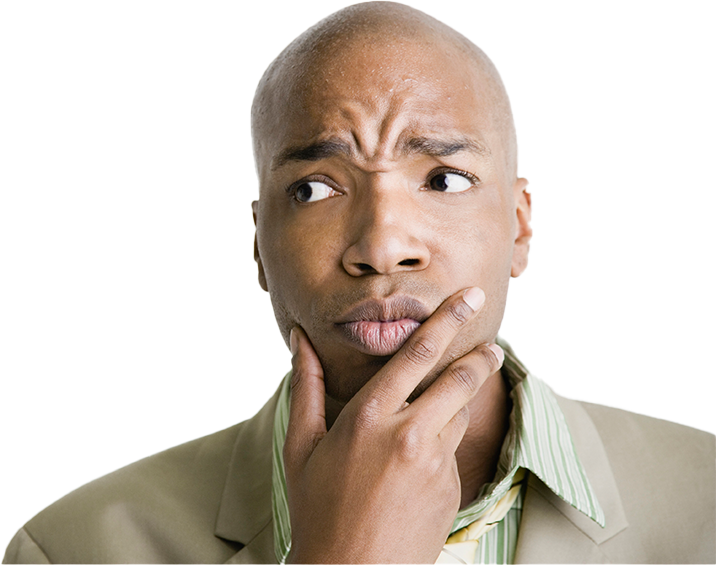 Due to the success of Metrotile® across Africa, a trend has emerged of criminals importing cheap / fake tiles from the Far East and passing them of as Metrotile®. These tiles are way below our standards and will fail quickly.
Making good stone coated roof tiles is a difficult and complicated process. Getting just one part of the process wrong leads to tile failure such as corrosion, chip loss and colour change. This can happen as little as 3 months after installation, but the effects last a lifetime;
Because brand new tiles often look similar it can be difficult to tell the difference between Genuine Metrotile® and fakes at first glance. However, there are a few things you can look for to distinguish the fakes from Genuine Metrotile®:
Count the "pans"
Our Metrotile® Bond Profile has 8 "pans" pressed into it. These are the swooping dips between each ridge (see below). Fakes will usually have less than 8, typically 5 or 6.

Check for the logo
"Metrotile®" is printed on the back of every Genuine Metrotile® roof tile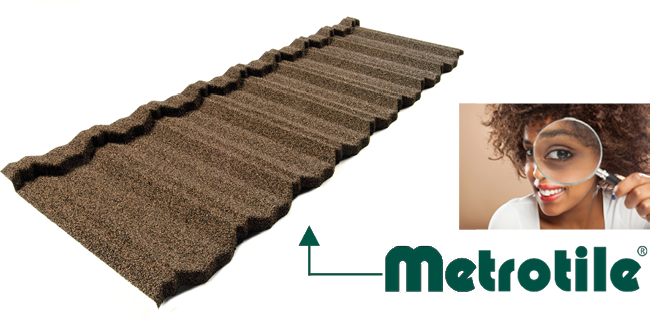 Look for & feel the "Belgium" stamp
Genuine Metrotile® roof tiles are only manufactured at our state of the art factory in Belgium. We're proud of of tiles and our facory, so every tile has "BELGIUM" stamped into the steel

Genuine Metrotile is a quality product that comes with reassurances: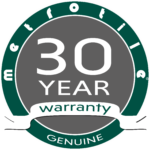 WARRANTY
Metrotile Roof Tiles come with a comprehensive 50 year warranty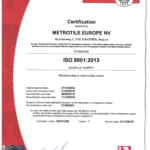 ISO
The Metrotile facotry is accredited with ISO 14001 and 19001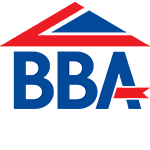 BBA
Metrotile roof tiles are certified by the British Board of Agrément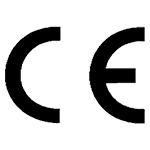 CE MARK
Metrotile Products are manufactured in Europe and conform to EU standards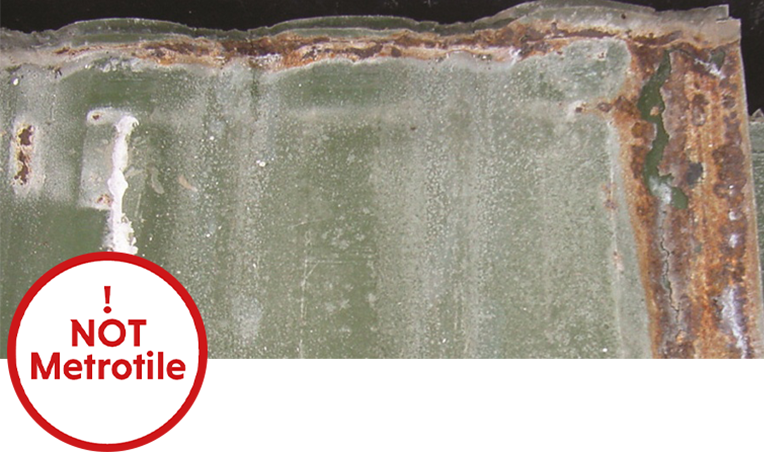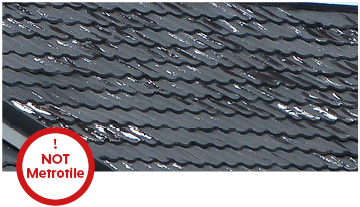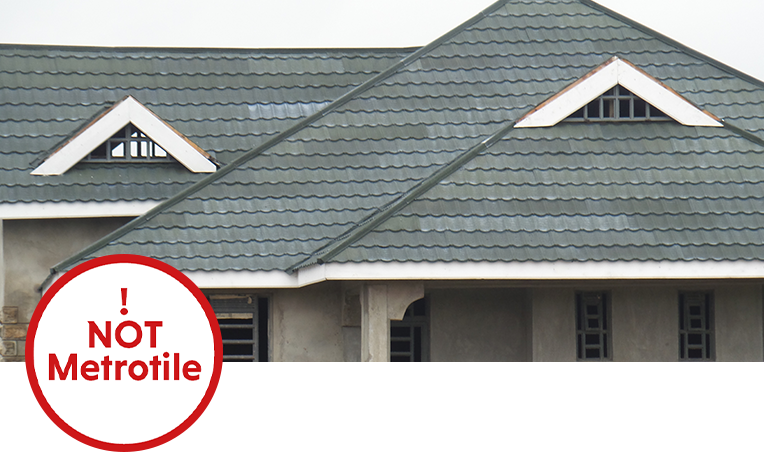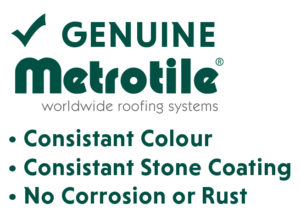 Metrotile® roofs give you piece of mind. Why risk un-proven tiles when you can have all the benefits of Metrotile®. Every Metrotile® roof comes with a FREE 30 YEAR warranty.

You can use your Metrotile® roof to collect rainwater safely. Ask your MetroTile® Distributor about Rainwater Guttering

Defining the reliability of our tiles is how they're made and what they're made with. We only use the best raw materials to construct a tile designed to perform for a lifetime.
METROTILE ROOF FEATURE AND BENEFITS







Subscribe to our newsletter